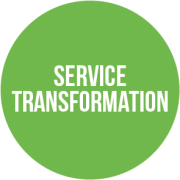 Service Transformation
Enlightened Consultants are recognised as Australian and international leaders in the unfolding practice of recovery and life long learning in the mental health sector.
Empowerment, social connectedness and lifelong learning are but some of the values that underpin this new unfolding paradigm in the social, mental health and general health sectors around the world.
We supervise and mentor workers, practitioners, team leaders and organisational leaders in gaining this new understanding of their practice principles, values, approaches, environments and attitudes. To support this emerging paradigm, services must first consider their own transformation process. Recovery based practice is mostly concerned with transforming service environments, practices and processes, so that people can utilise them more effectively in their self-righting process. Enlightened Consultants has long recognised this, and sees a vital role in assisting services to be the best that they can be.
We can help your organisation, executive, leaders and staff with :
Organisational Consultancy
Individual Supervision
Team Reflective Practices
ROMP – A Service Transformation Program